Are you a humanist, and because of that, an environmentalist too? If so, I invite you to engage with my ethical and sustainable mission. Following are the principles that restrict what I do.
1. QUALITY LASTS
The ready-to-wear manufacturing model and its hunt for cheap labour and fabric, have turned the swimsuit into a disposal item. Yet if properly made, swimsuits can age with us. They can be treasured! All a quality swimsuit should lose is two or three percent of its original lustre. It should not lose its shape, elasticity or the integrity of its hardware.
I make swimwear to the highest possible standard, knowing that if all clothing brands did the same, the world's textiles production would lessen.
2. THERE IS NO NEED FOR WASTE
The fashion industry makes garments in advance of customer orders. What isn't sold, is shredded then added to landfill—4% of the world's landfill is textiles, largely clothing that has never been worn.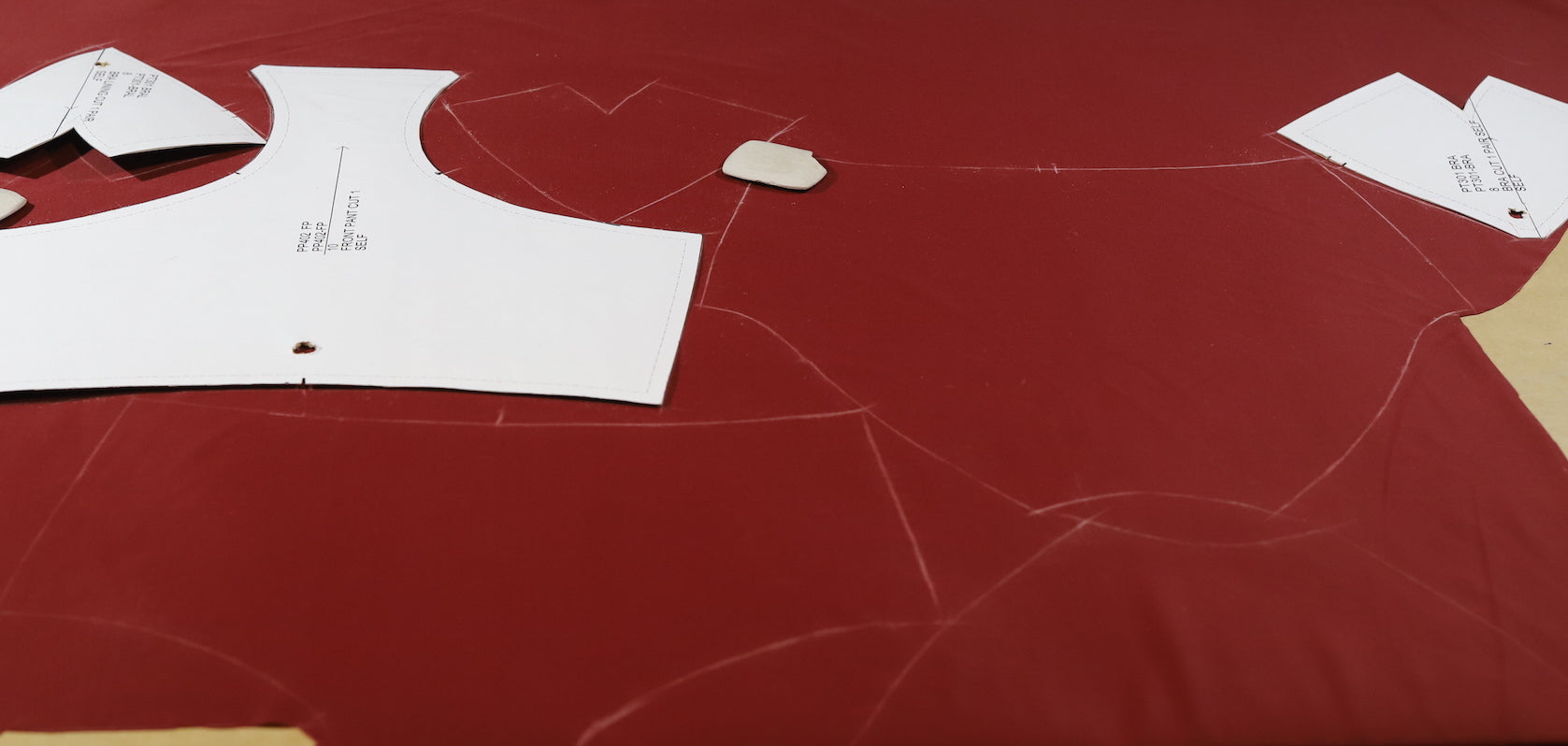 I use a made-to-order model of production. In most cases, a particular customer has ordered and paid for a garment, before the fabric for that garment is cut. Small pieces like bikini triangles are made from the offcuts, while skerricks are used to make swatches. Factory seconds, design prototypes and returned items are sold at by-invitation events.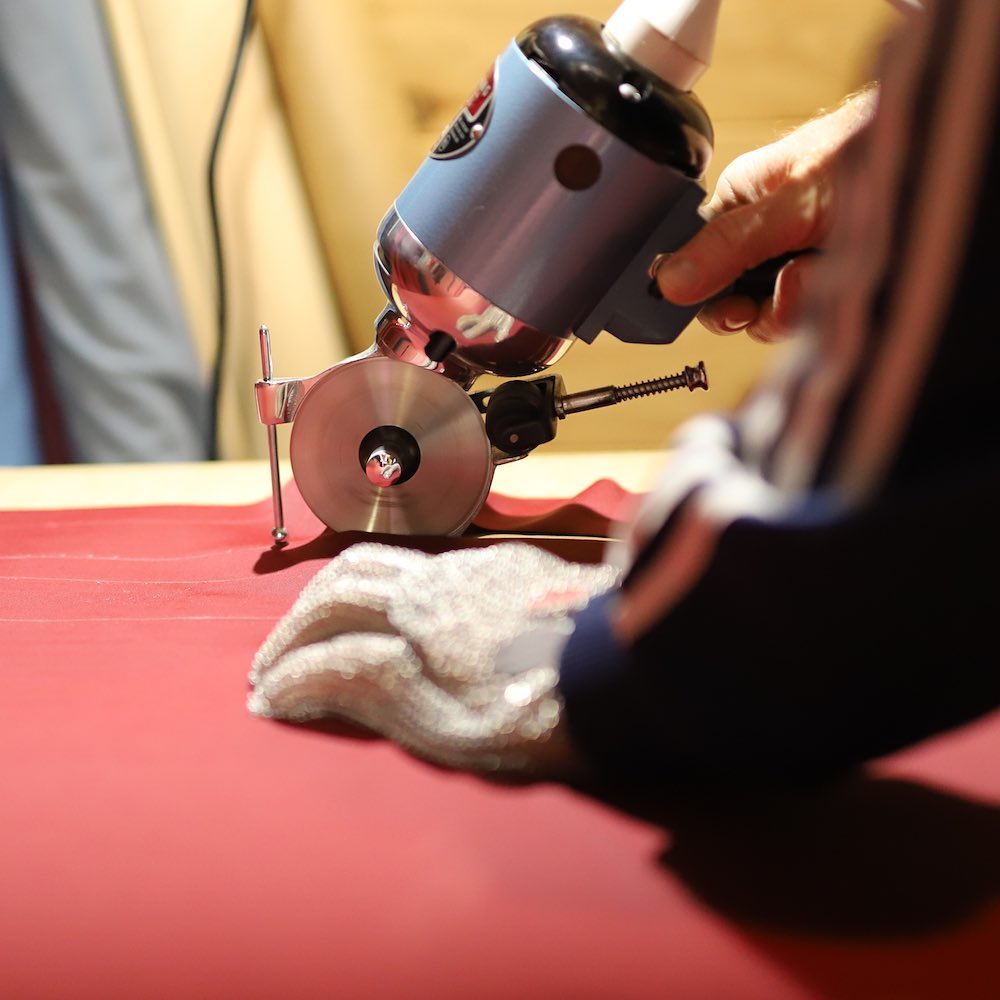 The only garments I make in advance of customer orders, are my perennial staples, not subject to change and that I know will sell out. I do not wholesale to clothing stores in any way that might see them burn or shred stock.
.
3. WORKERS NEED PROTECTION
I started my career as a government architect in Singapore. On building sites I saw that worker exploitation, in Asia, is rife. When brands send their production to Asia, it is to take advantage of that exploitation. It is to turn a blind eye.
I do all my own cutting, sewing and packing, right here in Australia, one of the safest labour regimes in the world. In the event that an abhorrent act should be learned of in any of my supply chains, I pledge to cut off that source, regardless of the impact to my costs or my ability to produce swimwear.
4. MANUFACTURING CAN BE DONE HERE
I don't believe claims that sweatshops help Bangladeshis or rural Chinese. The modern-day colonialists making these claims, have every reason to lie! I believe in Australia regaining self-sufficiency as a manufacturing nation and look forward to the social enrichment that would result. If you can make hardware, fabric, rubber or thread in Australia, and can match the quality I've been able to find overseas, then my customers want to see your products in my swimwear. Reach out to me, please!
.
5. FOSTER HEALTH AND FITNESS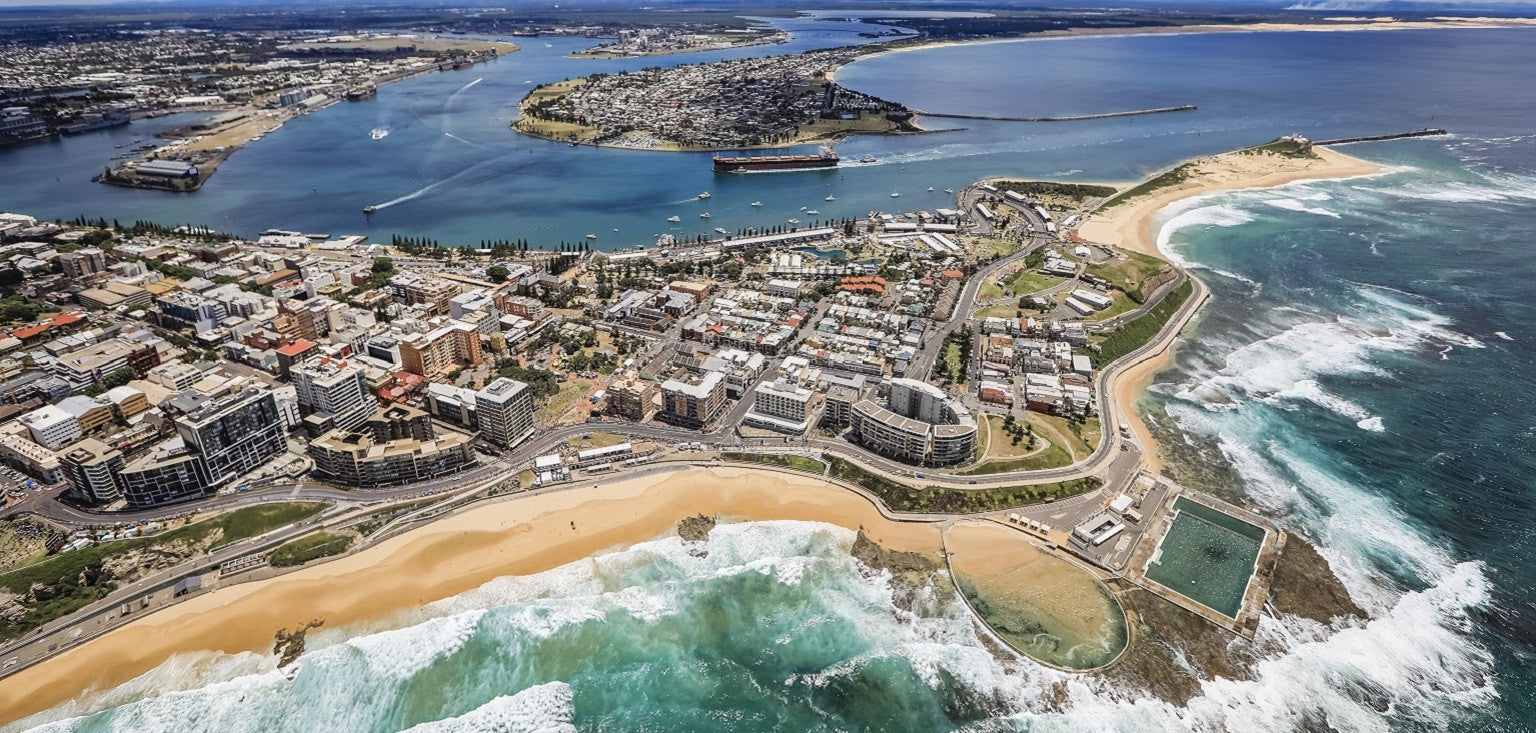 I help my co-workers and neighbours stay fit. That means not spoiling walking and cycling with avoidable car or truck movements. As much as I can, I use bicycle logistics instead.
No one here is burdened with minimum quotas and we make beach and pool fitness a part of each work day. To help protect everyone's interests as active commuters, I serve as a member of Newcastle's Liveable Cities Advisory Committee. We're based on a beautiful peninsular, with no traffic noise, and are doing all we can to keep it that way!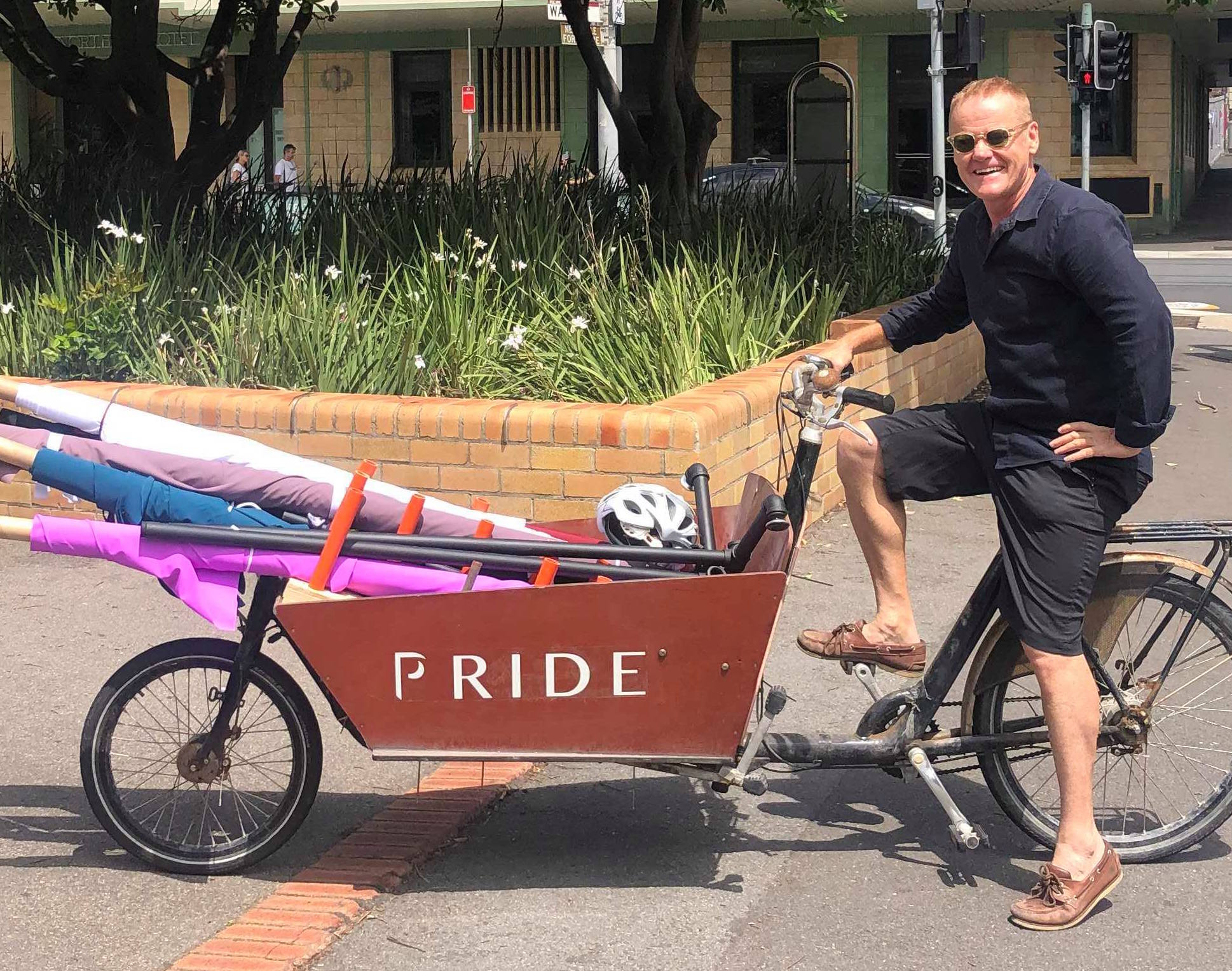 .
—Dr. Steven Fleming, 2020.