The Australian Northern Gothic 
Apr 02,2023 | Steven Fleming
We had a long drive from Mullumbimby to Whian Whian falls for this shoot. For most of the drive, we followed Repentance Creek Road, the back road from the Byron Bay region to Lismore.
Occasionally the littoral rainforest opens and you get a glimpse of a farm. But for most of the way, the tree canopy completely covers the road, turning it into the nave of a nymph's and fawn's pagan cathedral.
If you ever make it to the altar, you will not have driven any distance, geographically speaking. All you will have done, is go back in time.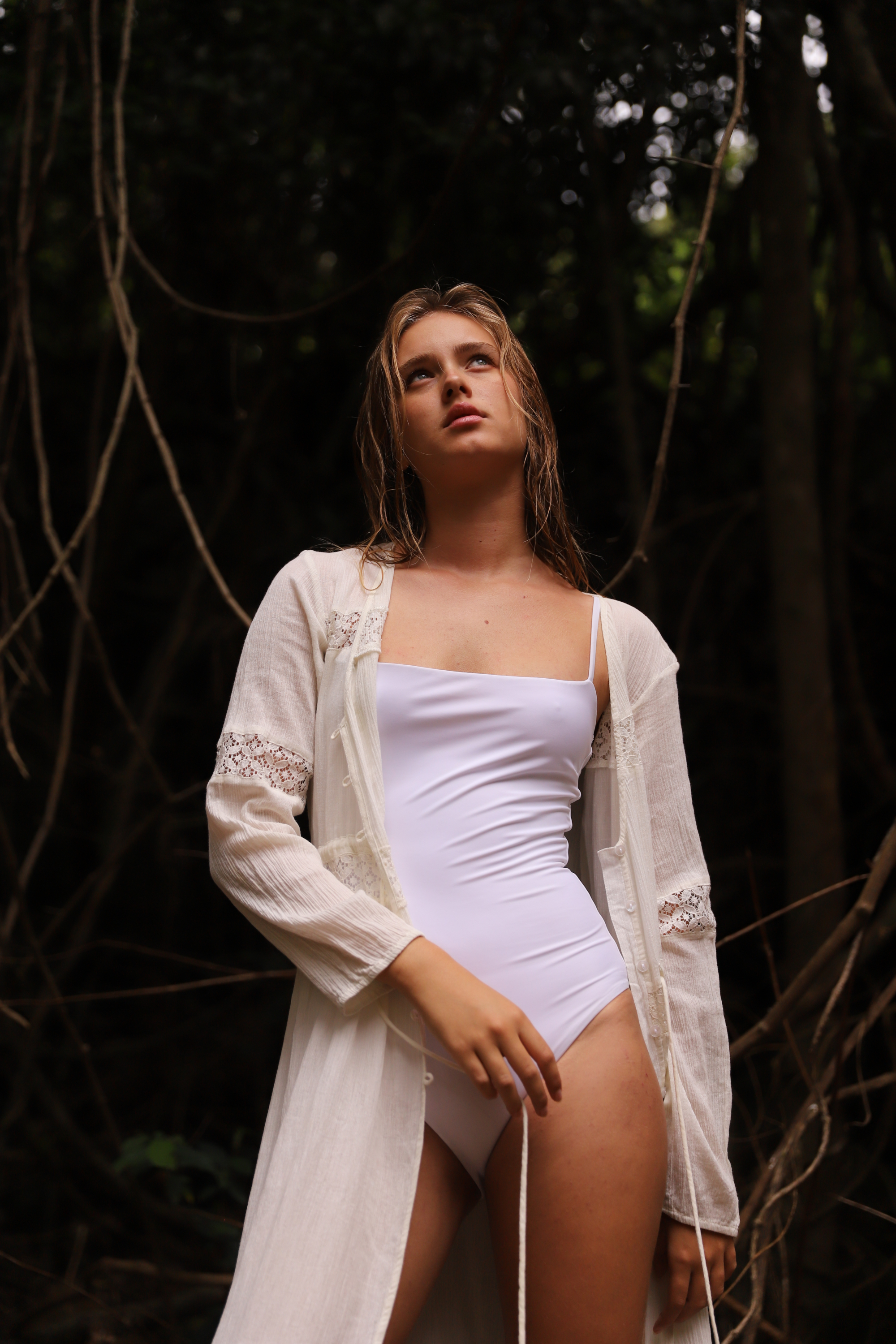 Along Repentance Creek Road, there is nothing to resemble a town. There is no old post office that has since been converted into a cafe. There is no School of Arts building, or Masonic Hall, selling local craft to day-trippers.
There is just one school, that looks as though it has roughly ten kids, and a white timber church. It's so small though, that even in its heyday, it couldn't have comfortably seated more than a handful of families.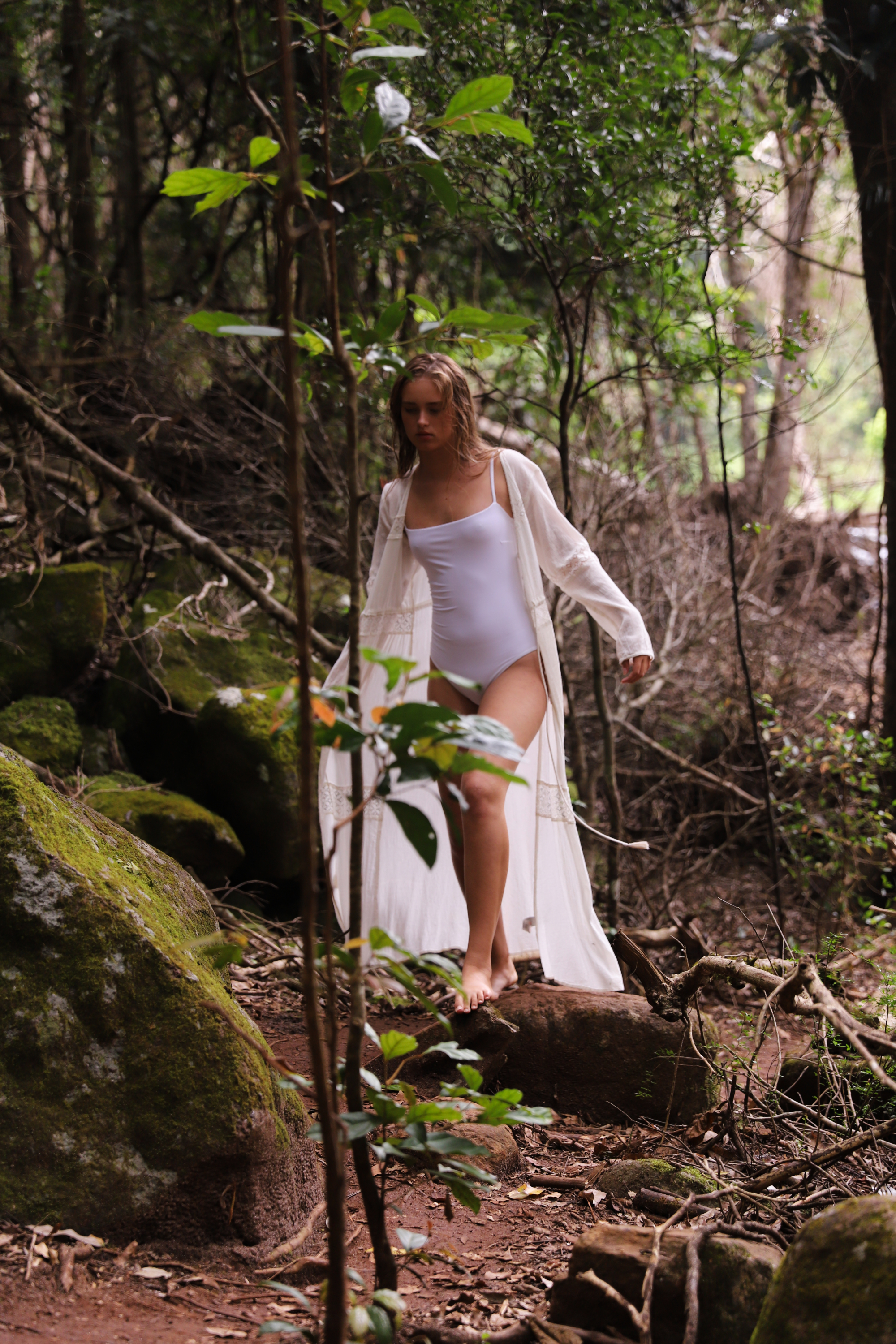 After driving so long, seeing mostly just corners, you get to wondering what kind of things happened here, back in colonial times. What happened that they named it "Repentance Creek", for example? I doubt they were thinking it would sound badass, in the future, if it were used as the title for some survivalist movie. No, I think some actual repentance went down.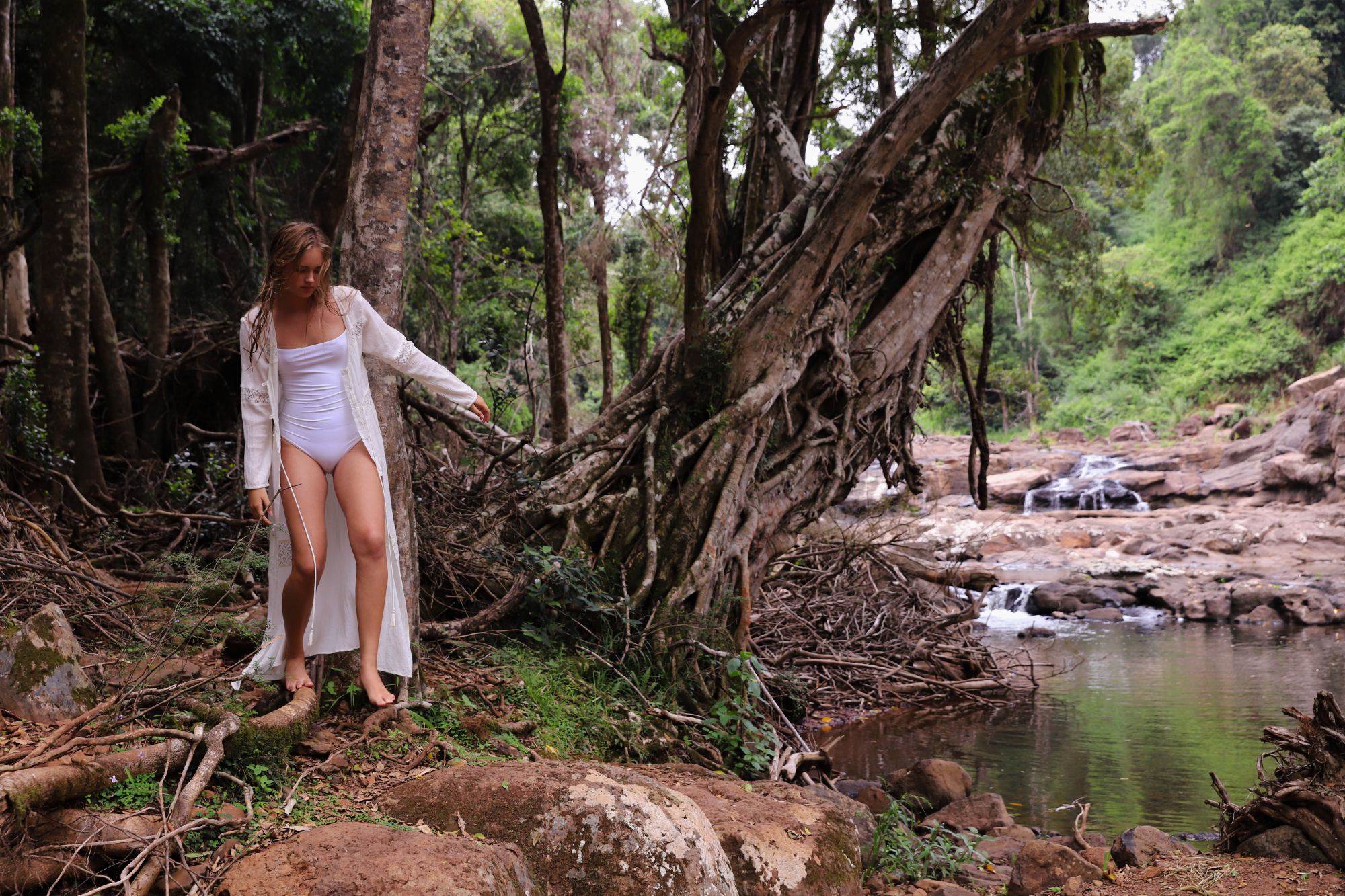 Imagine a time and place where you could wait months for a return letter from England. Imagine that little church was the only place a young person could find a husband or wife. How would bitter feuds play out between families, in a place where, if people didn't join forces, their lives could be taken by nature?
Personally, I don't think I could have gone a day without breaking at least one Commandment, not in such an isolated location. Actually, I don't think I could have stopped myself going out of my mind.
If you go mad today, you are likely to find yourself medicated in an air-conditioned hospital room, with beige carpet and a window looking onto a garden. A little nature, albeit in homeopathic concentrations, will help with your recovery, "studies have shown".
But what if God has cursed nature, due to Adam and Eve's sin, plus your own? What if every red belly black snake is Satan? What if culture is male, but thin on the ground, and instead mother nature has taken control?
You would find yourself relegated and ignored, like Ophelia in Hamlet by Shakespeare. She was feminine, like nature, and therefore fair game as someone for nature to recall. Ophelia climbed onto a willow branch that snapped, dropping her into the water, where she naturally drowned.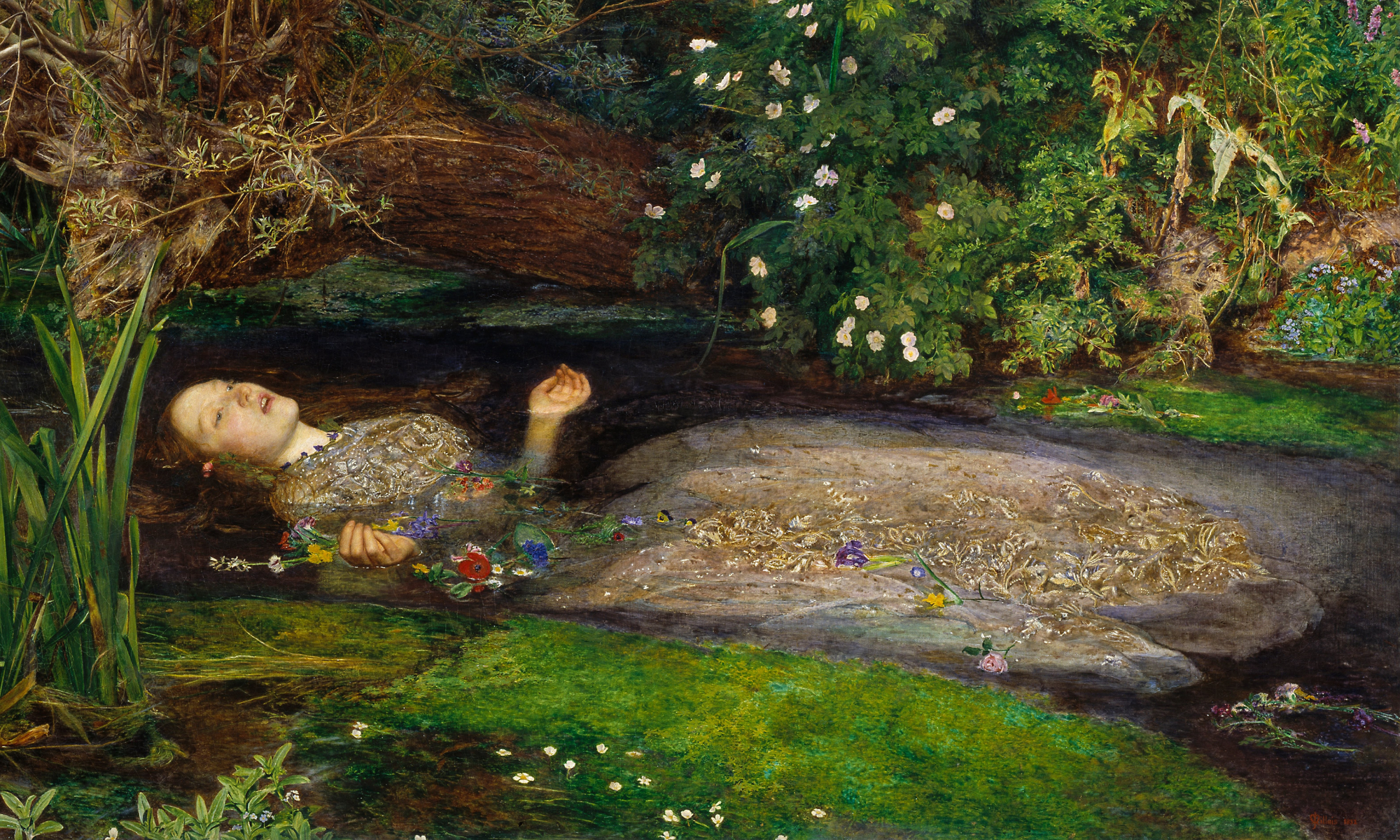 Ophelia, John Everett Millais, 1852.
By depicting nature tinged with terror, Shakespeare anticipated a literary trend of the late 1700s and thereafter. The trend was inspired by a 1757 essay by Edmund Burke, in which he spelled out the difference between beauty, and what he called The Sublime. For the sake of the present discussion, the idea is that nature is more beautiful when tainted with terror. For instance, storm clouds on the horizon may be beautiful, but if they're coming toward you, they're also terrifying, or in Burke's words, Sublime. Like salt in your caramel, or lemon grass in your Thai curry, The Sublime is what keeps your interest in things you would otherwise get bored with, because all they had for you was sweetness.
Among the films, books, artworks and music that you are a fan of, there are sure to be examples of The Sublime. At the top of my list are Truman Capote's short stories and the lyrics of R.E.M.s early songs. A Christmas Memory and Wendell Gee, are pretty ditties on the surface, but with enough superstition to put shivers up your spine, if you allow youself to be taken in by them.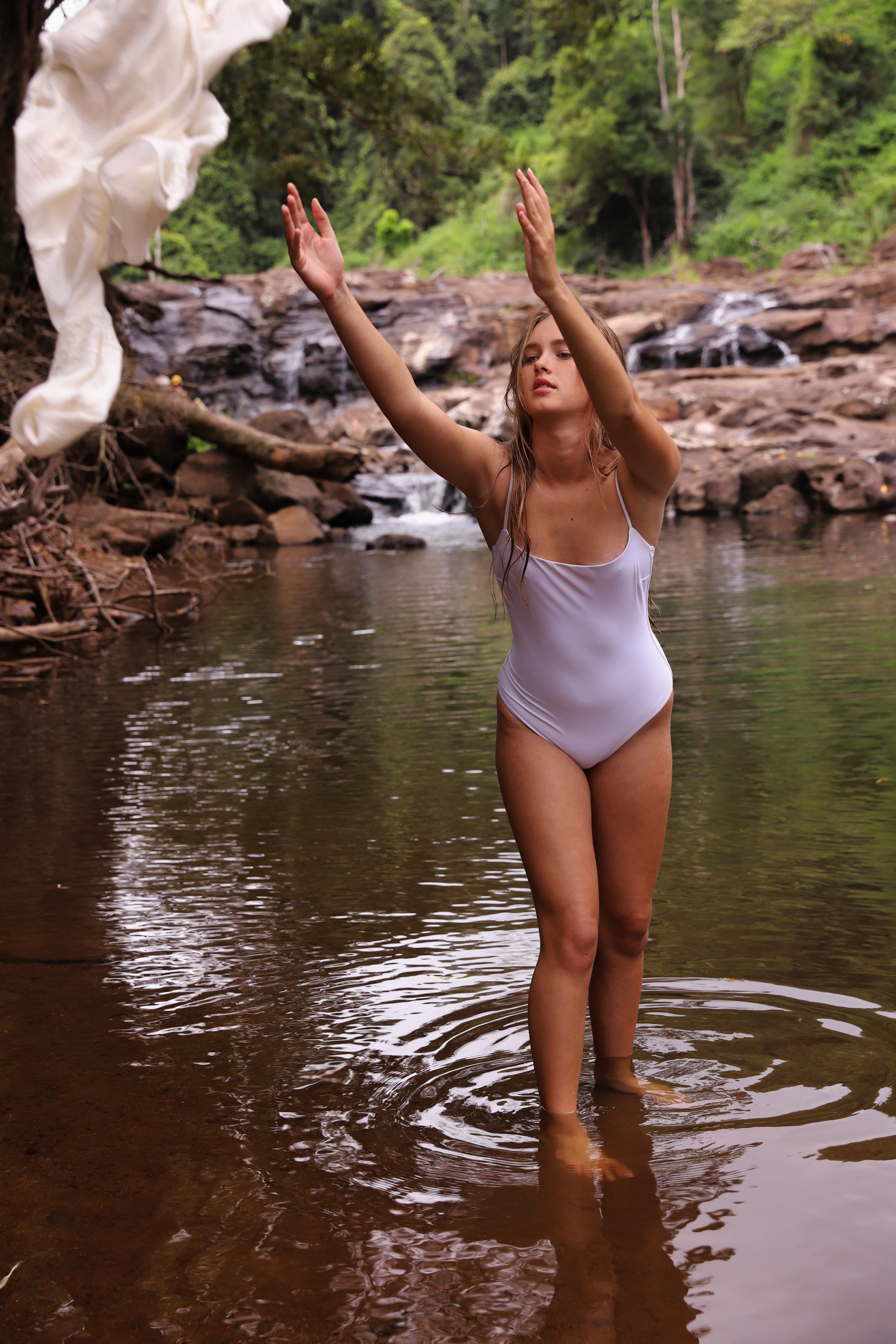 In American cultural criticism, Capote and R.E.M. belong to what is called the Southern Gothic tradition. We have something here called The Australian Gothic (Dr. Emma Doolan gives the examples Picnic at Hanging Rock and Nick Cave's and Kylie Minogue's "Where the Wild Roses Grow") but does Australia have an equivalent to America's Southern Gothic tradition? This is what I want to know.
The two countries have paralel histories of European settlement, by unsettling Europeans, but where would we look in Australia for our answer to the "hillbillies" (sorry) of America's South? I would suggest we don't look in Tasmania. Early settlers there weren't all that far from the centres of Hobart and Launceston, two cities that were well established even before Melbourne took off.
The Appalachian Mountains of Australia, I think, are the Gold Coast and Byron Bay hinterlands. The jagged volcanic terrain and the volumous streams and tall trees, for many people would have made a trip to a population centre, a once in a lifetime adventure.
The half day trip I made to Whian Whian Falls, was my first real experience with the Byron Bay Hinterlands. I know the real collonial history of the place, about as well as I know some of R.E.M's mumbled lyrics. But as far as my own creative imagination is concerend, historical facts don't actually matter.
Discovering Capote and R.E.M. in my 20s, stirred associations with TV shows I had grown up on (The Waltons, Little House on the Prairie, Daniel Boon) America's Southern Gothic Tradition touched me again with the rape scene from Deliverance and the murder scene from Easy Rider. The exhileration I feel in Australia's littoral rainforests, comes from them reminding me of American novels, song lyrics, nineteen-seventies television dramas, and movies.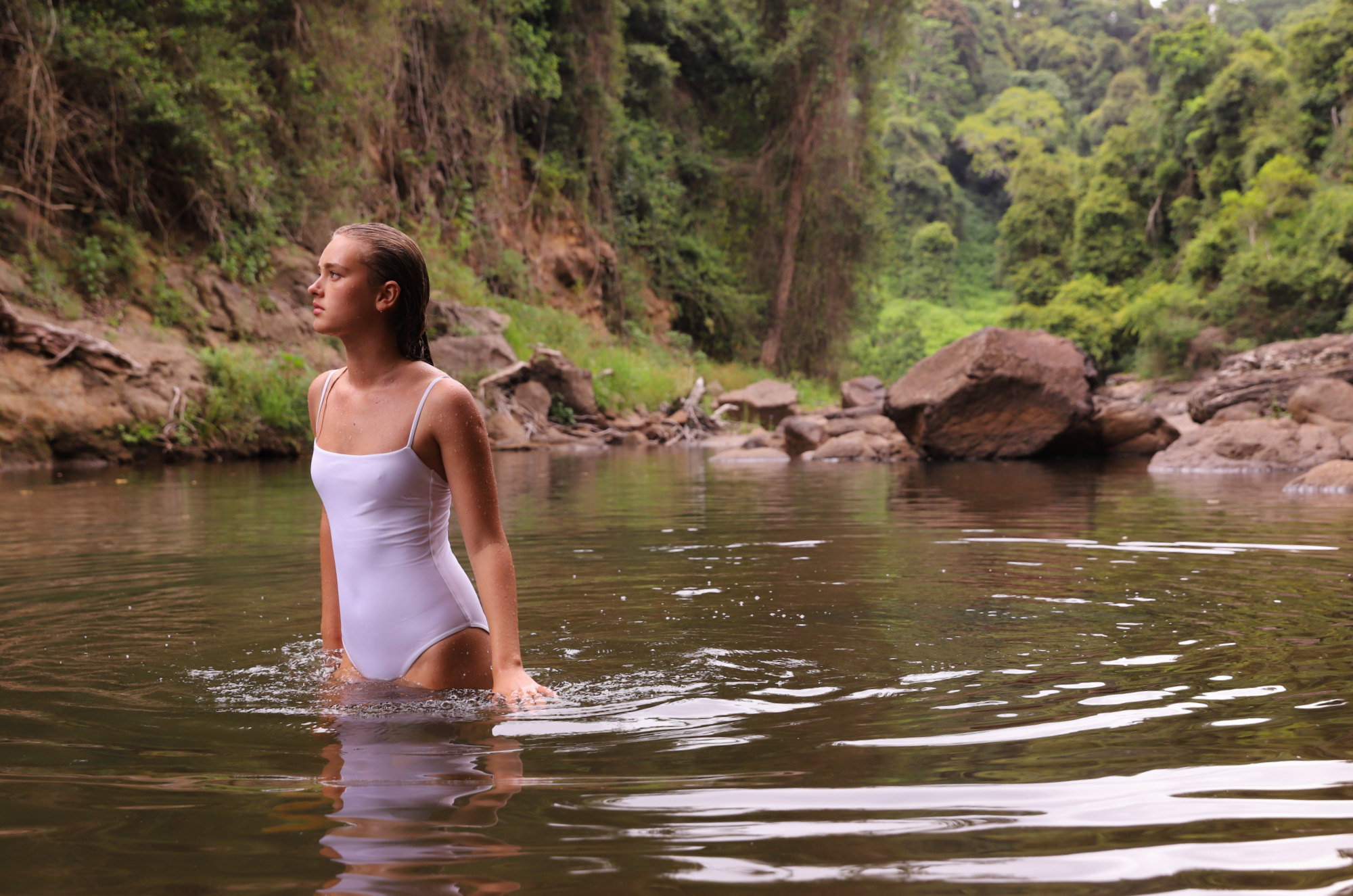 It may seem pathetic that river rocks, as old as the mountains, have me looking at them through the lens of American TV. But is that any more pathetic than when they were viewed through god-fearing eyes in colonial times? If you think that rivers, with their channelled out stones, are formed in geological time, something that is measured in the billions of years, then even the stories Australian Aboriginals have brought to the landcape, are less than a few seconds old.
If it were a recognised category, and not just something I think I've made up, there might be many Australian artists working in The Australian Northern Gothic tradition. If there are, I'm saying now, I would be happy to join them! The landscape is like the Barrington Tops, where I spent my youth camping, only infinitely more beautiful and, I think, sublime.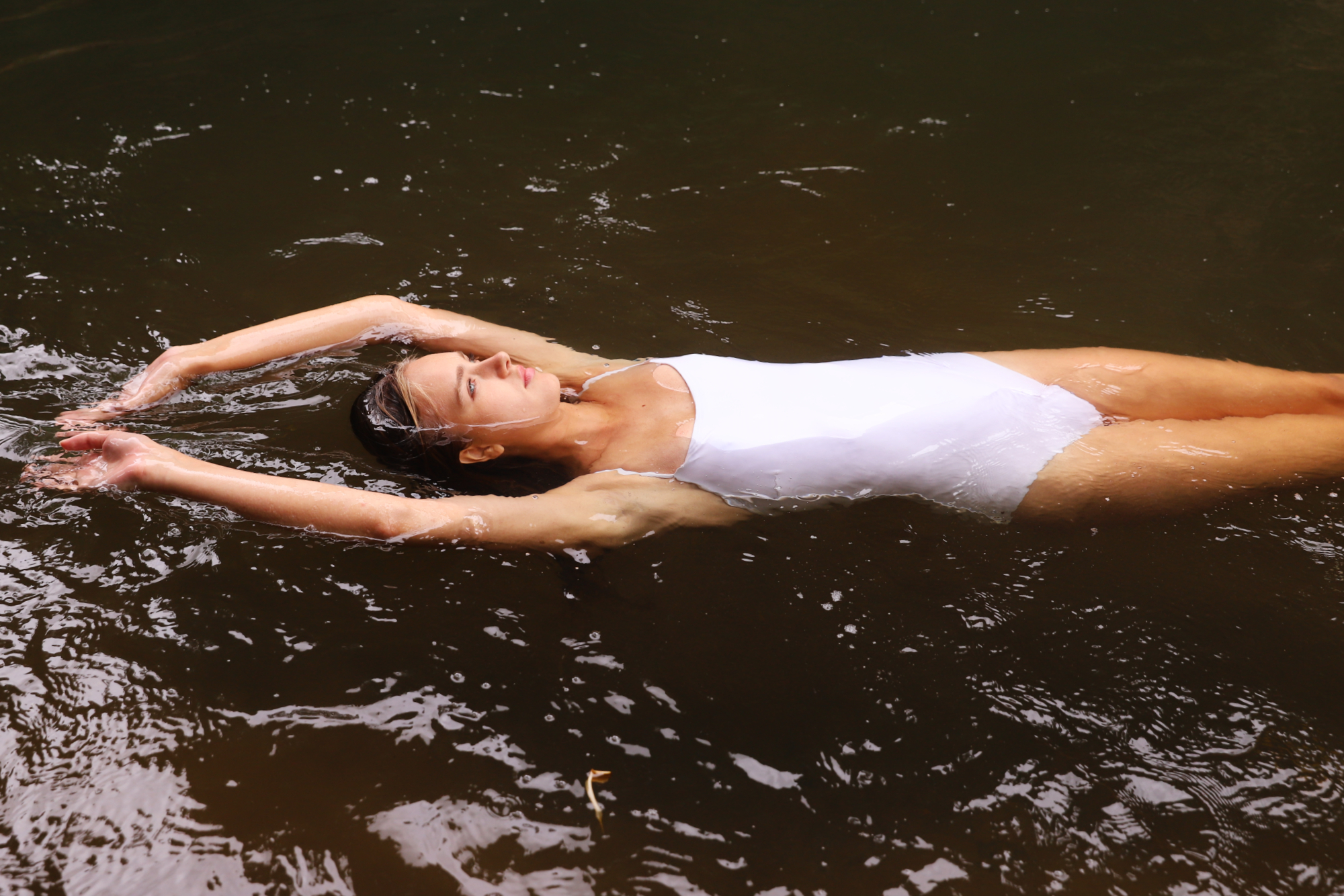 The model is Michaela , (Chic Management) and she is wearing my surf foam maillot - the night robe is from her own wardrobe. I was assisted on the shoot by Michaela's artist mum Beulah.
Words and photos by me, Steven Fleming. All rights reserved.