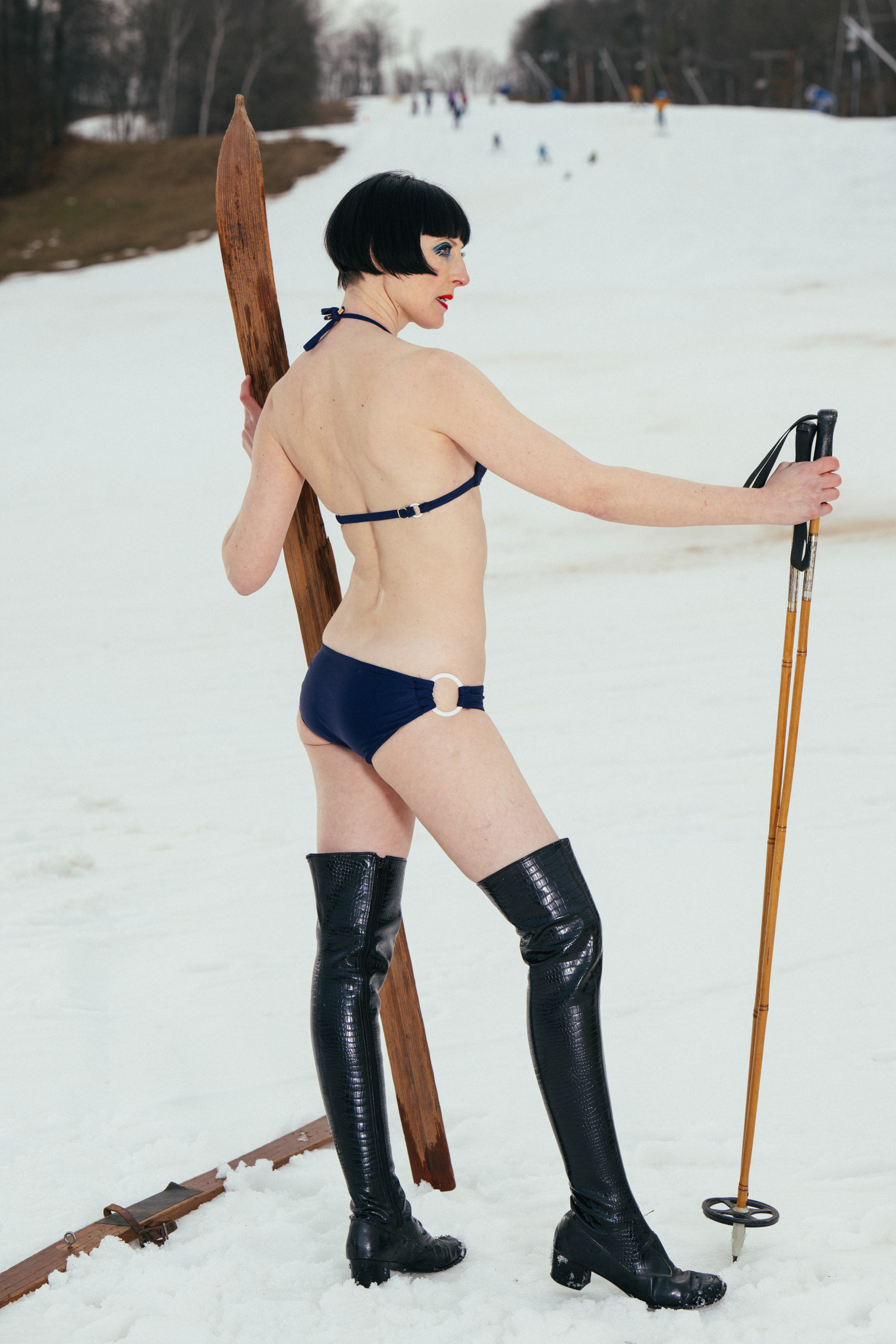 Model: Dr. Colleen Darnell. Photo: Jennifer Schulten.
Made famous by the actress Jane Birkin in the 1969 film, La Piscine, this style of bikini, with its oversized resin O-rings, is hereby revived with the following upgrades:

Without compromising the magically seamless appearance of the triangles, with no visible anchor points around the top's O-ring, I have managed to incorporate a continuous, strong, under bust band. Every Pride swimsuit, no matter how skimpy, should be suitable for body surfing, at least.

You will also find small O-rings in the backstrap. They're there so you can simply untie the halterneck and wear the top with regular backstraps. That's right: no weight on your neck.
Individually handmade to customer order, in Newcastle East.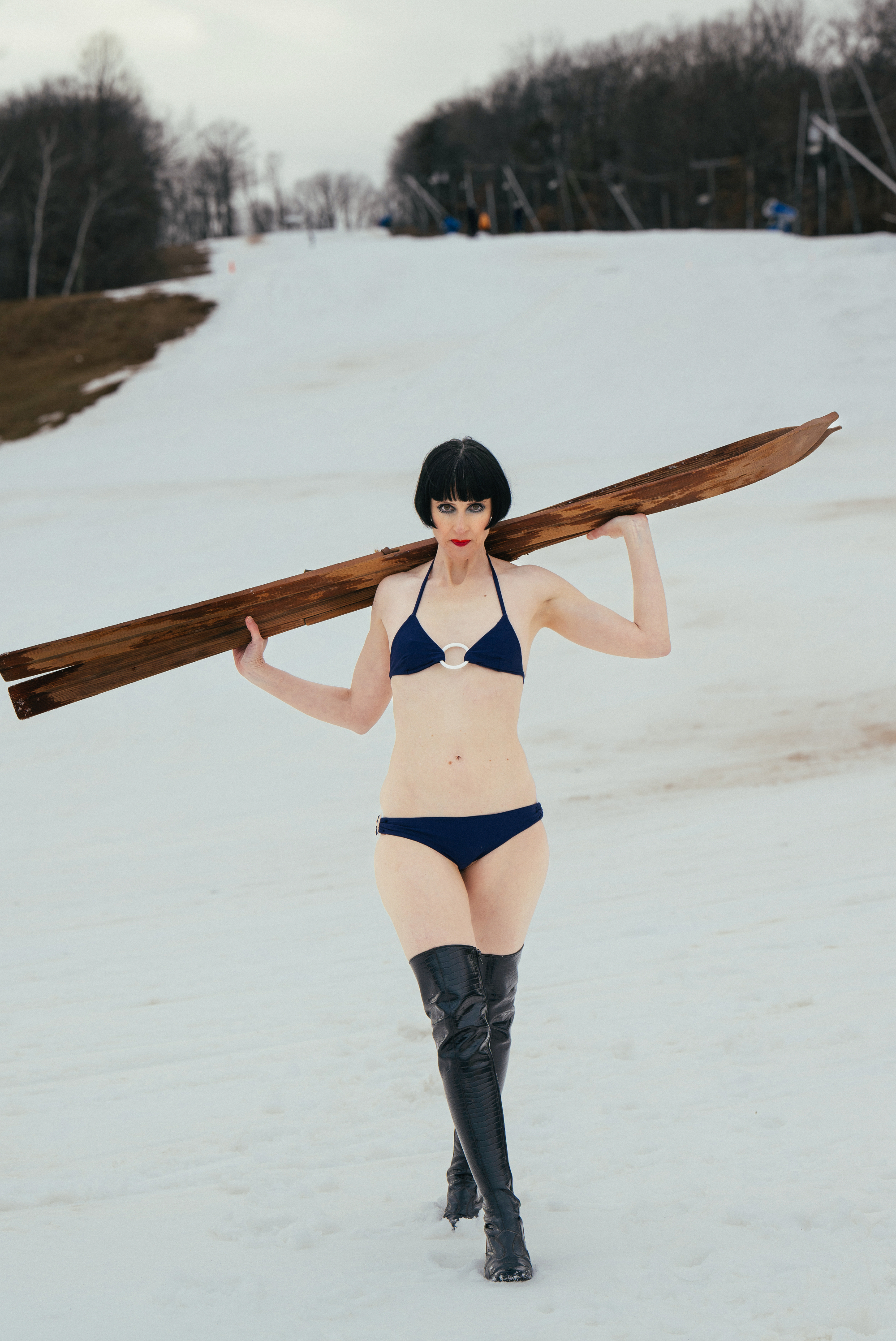 Model: Dr. Colleen Darnell. Photo: Jennifer Schulten.
The top features:
an adjustable underbust band, that can be worn loose when sunbathing, and cinched tight when high diving or swimming in surf.
an oversized resin O-ring.
wear as a halter-neck, OR, tie the straps to rings placed in the back strap and wear it as a bralette.
fabric lining as thick as the fabric on the outside.
The bottoms feature:
A retro hipster-brief cut.
over-sized resin O-rings
fully secured lining throughout the seamless front and rear panels, for comfort and to ensure the seams remain straight.
self-lining, front and back, to even anatomical contours and prohibit the ingress of sand
Materials
Self fabric and lining in matching 190gsm Vita from Carvico in Milan. It is 78% Recycled Nylon and 22% Xtra Life Lycra. (See technical data from the Australian importer).
All threads are UV and chlorine resistant polyester.
For elasticity and endurance, 0.63mm treated latex is ran through all straps and opening seams.
Credits
The cut of the bottoms was determined in collaboration with Dr. Colleen Darnell
Each piece individually cut and sewn in Newcastle East in Australia.
Design and prototyping by Steven Fleming
Photos of the blonde model, Tanayah, by Steven Fleming.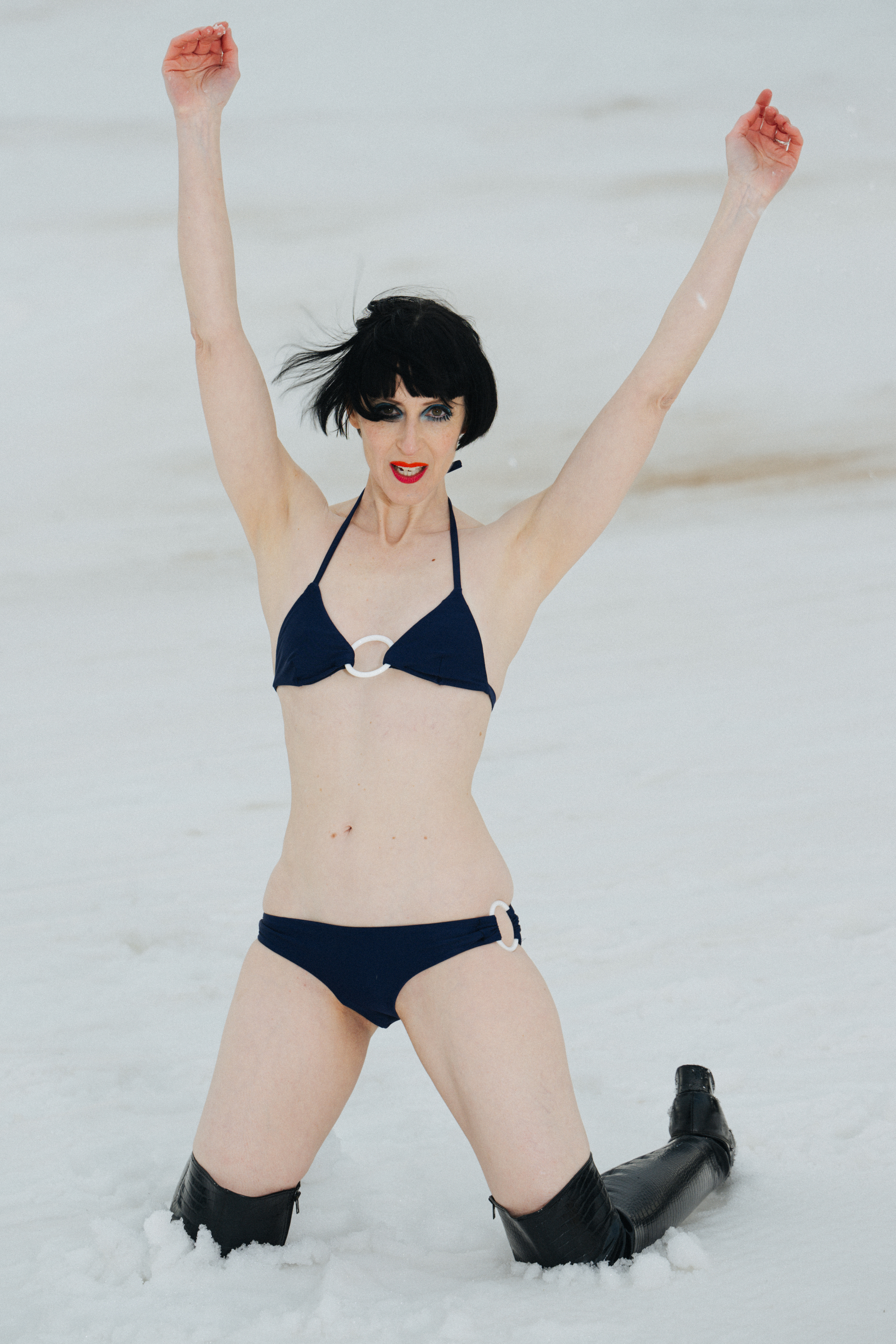 Model: Dr. Colleen Darnell. Photo: Jennifer Schulten.